Newsletter Issue 1, June 8-9:
Campaigning for Conservation kicks of and we take a first look into behavior change theory...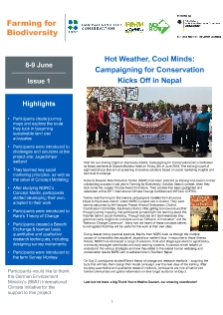 Newsletter Issue 2, June 10-11:
Participants apply their knowledge to conduct field research and analyze their data...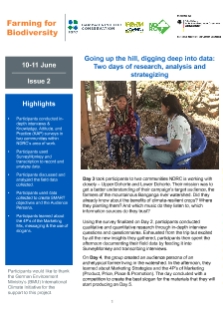 Newsletter Issue 3, June 12-13:
Participants start crafting their campaign materials, test them with a focus group of local farmers and visit farms in the upstream area of the Banganga river watershed. We were also visited by Dr. Elsa Nickel and Ruth Irlen from Germany's Environment Ministry BMU...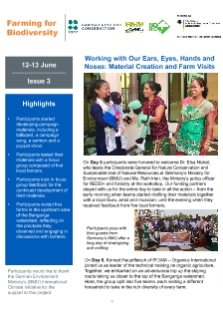 Newsletter Issue 4, June 15-16:
In the IFOAM - Organics International hosted Technical Training, participants learn about the history, standards, trade and governance systems behind organic agriculture...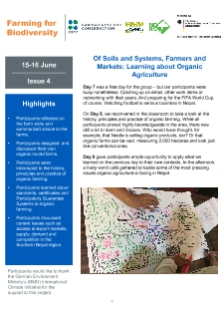 Newsletter Issue 5, June 17-19:
Participants finalize & launch their campaign materials - including a puppet show performed under a mango tree and a song recorded at a local studio to be played on Kapilvastu's radio stations. German TV station Deutsche Welle came along to film our campaign...