Hi Farming for Biodiversity friends!
This is Mlesh back to our auspicious blog, sharing day 10 and day 11 proceedings of the Campaigning for Conservation training at Manor House Agricultural Centre, Kitale. We started the day with the summary for day 9, which is already posted in this blog. We turned the wheel around from (why) Biodiversity Conservation to (how) -  meaning the methods of dissemination. The two days were busy like a bee hive, packed with hands-on activities as we started developing a new set of materials and at the same time continued to finalize the earlier materials.
We worked on; posters creation, puppet script writing, puppet theatre, activity  and comic book, discussion board, sermon sheet and bill board. We also had a focus group test with the school children who were accompanied by their teachers from Tuiyokoony primary school in Kitalale area of Saboti Sub County. The puppet script was tested, with an audience persona and audience segmentation in mind.  The curtains of day 10 came down as everyone was still working hard and making sure that everything succeeded as planned.
The next day started with a C4C recap. We revisited the 13 steps of social marketing as follows; site summary, stakeholder list, concept model, factor chain, benefit exchange, creation of theory of change, research plan (qualitative, quantitative & result analysis), finalizing the theory of change, audience persona, marketing mix (4Ps & message), then core message, call to action, slogan and lastly budget and time line. Then we went into our groups to complete all the campaign materials for Manor House that we had been working so hard on these past days. The song group went to a music studio in town to perform and record ready for broadcasting, the puppet theater frame was covered by Kenyan flag colour materials, the comic book was edited and printed, the posters were also printed and the sermon sheet layout was completed. The discussion board was painted in photos and the billboard was taken to town and was erected near Kitale museum.
 The school children came back for practice and the puppet group assembled the beautiful stage for the school children's rehearsals. This was aimed at making sure that both parties blended well and mastered the content and also gained confidence in readiness to perform before the whole school on Friday and the day came to an end. The participants were honoured with a special farewell dinner at Kitale Golf Club for the hard work. They were presented with certificates, a RARE pin which is always given after a successful completion of the course, and posters symbolizing the beginning of the campaign for becoming good stewards of conservation.  It all starts in our hands. Thank you!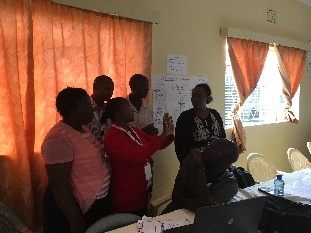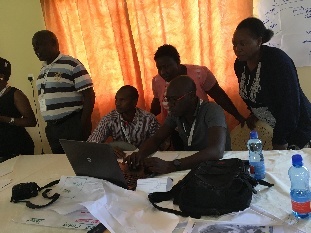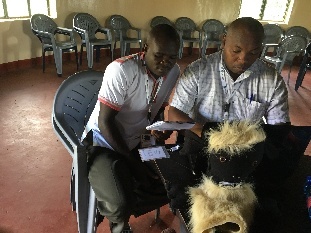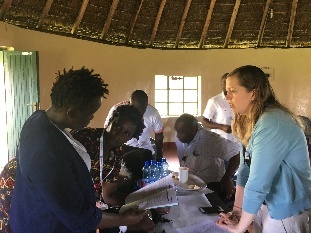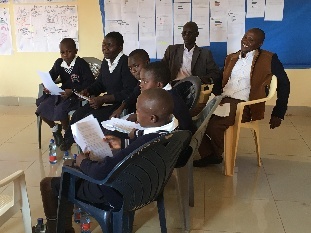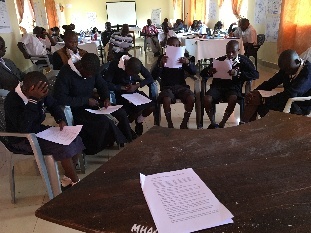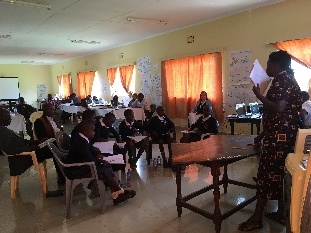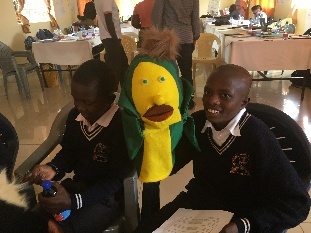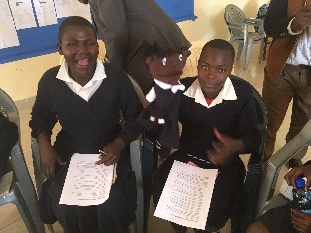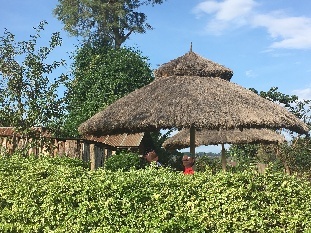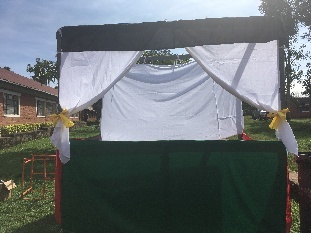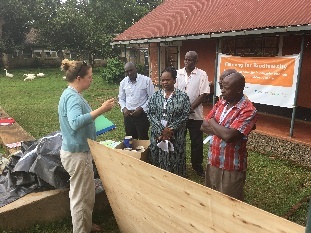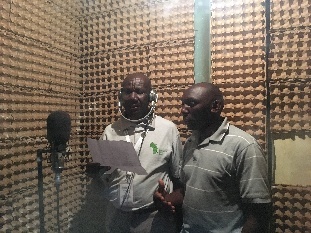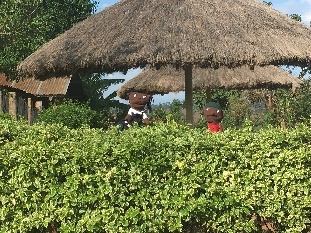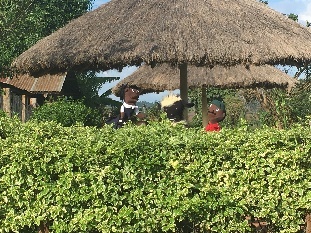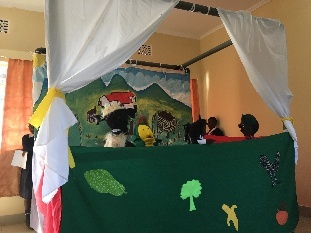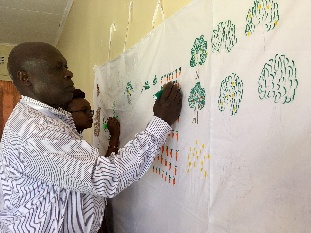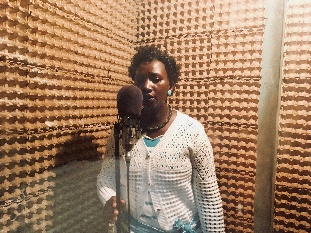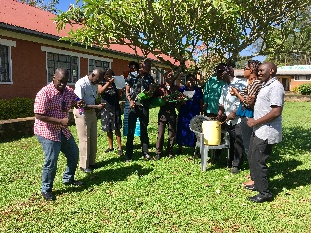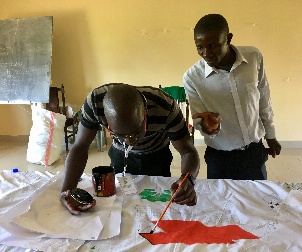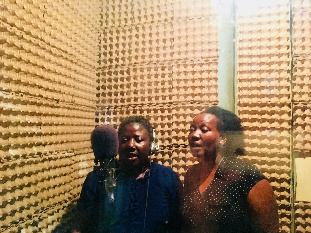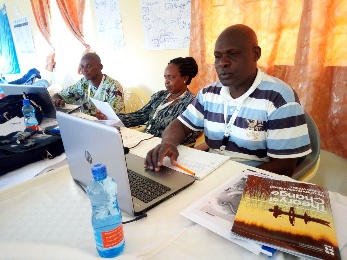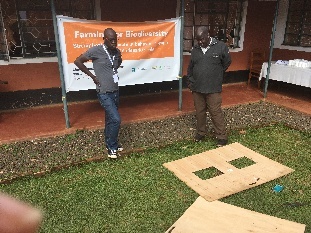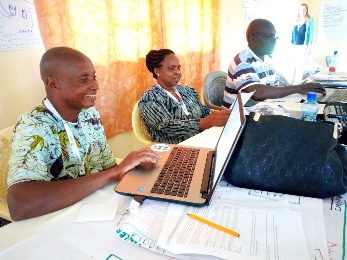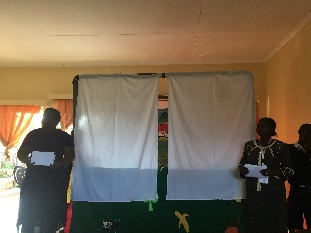 File
Modified

JPEG File

IMG_1032.JPG

Mar 23, 2018

by

Mlegwah Ellijah Jonnes

Labels

JPEG File

IMG_1048.JPG

Mar 23, 2018

by

Mlegwah Ellijah Jonnes

Labels

JPEG File

IMG_1062.JPG

Mar 23, 2018

by

Mlegwah Ellijah Jonnes

Labels

JPEG File

IMG_1085.JPG

Mar 23, 2018

by

Mlegwah Ellijah Jonnes

Labels

JPEG File

IMG_1088.JPG

Mar 23, 2018

by

Mlegwah Ellijah Jonnes

Labels

JPEG File

IMG_1093.JPG

Mar 23, 2018

by

Mlegwah Ellijah Jonnes

Labels

JPEG File

IMG_1098.JPG

Mar 23, 2018

by

Mlegwah Ellijah Jonnes

Labels

JPEG File

IMG_1109.JPG

Mar 23, 2018

by

Mlegwah Ellijah Jonnes

Labels

JPEG File

IMG_1139.JPG

Mar 23, 2018

by

Mlegwah Ellijah Jonnes

Labels

JPEG File

IMG_1140.JPG

Mar 23, 2018

by

Mlegwah Ellijah Jonnes

Labels

JPEG File

IMG_1152.JPG

Mar 23, 2018

by

Mlegwah Ellijah Jonnes

Labels

JPEG File

IMG_1157.JPG

Mar 23, 2018

by

Mlegwah Ellijah Jonnes

Labels

JPEG File

IMG_1162.JPG

Mar 23, 2018

by

Mlegwah Ellijah Jonnes

Labels

JPEG File

IMG_1310.JPG

Mar 23, 2018

by

Mlegwah Ellijah Jonnes

Labels

JPEG File

IMG_1312.JPG

Mar 23, 2018

by

Mlegwah Ellijah Jonnes

Labels

JPEG File

IMG_1333.JPG

Mar 23, 2018

by

Mlegwah Ellijah Jonnes

Labels

JPEG File

IMG_E1195.JPG

Mar 23, 2018

by

Mlegwah Ellijah Jonnes

Labels

JPEG File

IMG_E1203.JPG

Mar 23, 2018

by

Mlegwah Ellijah Jonnes

Labels

JPEG File

IMG_E1222.JPG

Mar 23, 2018

by

Mlegwah Ellijah Jonnes

Labels

JPEG File

IMG_E1274.JPG

Mar 23, 2018

by

Mlegwah Ellijah Jonnes

Labels

JPEG File

IMG_E1298.JPG

Mar 23, 2018

by

Mlegwah Ellijah Jonnes

Labels

JPEG File

IMG_E1307.JPG

Mar 23, 2018

by

Mlegwah Ellijah Jonnes

Labels

JPEG File

IMG-20180322-WA0022.jpg

Mar 23, 2018

by

Mlegwah Ellijah Jonnes

Labels

JPEG File

IMG-20180322-WA0024.jpg

Mar 23, 2018

by

Mlegwah Ellijah Jonnes

Labels

ZIP Archive

C4C.zip

Mar 23, 2018

by

Mlegwah Ellijah Jonnes

Labels

JPEG File

IMG_1001.JPG

Mar 23, 2018

by

Mlegwah Ellijah Jonnes

Labels

JPEG File

IMG_1004.JPG

Mar 23, 2018

by

Mlegwah Ellijah Jonnes

Labels

JPEG File

IMG_1006.JPG

Mar 23, 2018

by

Mlegwah Ellijah Jonnes

Labels

JPEG File

IMG_1014.JPG

Mar 23, 2018

by

Mlegwah Ellijah Jonnes

Labels

JPEG File

IMG_1018.JPG

Mar 23, 2018

by

Mlegwah Ellijah Jonnes

Labels