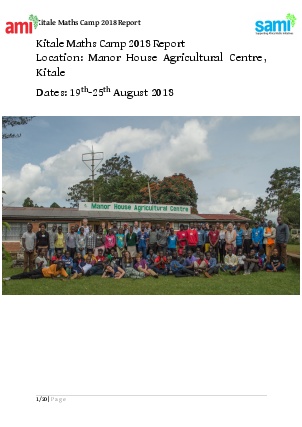 C4C was held at MHAC in March 2018,since then we have been hosting several workshop. Attached is the Maths camp report and photos during the August training. We will be hosting another maths camp in December this year due to high demand for the Maths training. We have also hosted several other trainings this year eg farmers from Nyanza and western sponsored by Worldvision for one month, farmers from west Pokot one week, six students from Cornell University for two months among others.
Through financial support from RARE we were able to attend and participate in GLF meeting in Nairobi. We are also in close collaborations with the Trans-Nzoia County Government  due to our increased influence and activities in agriculture in the area. 
Thanks to RARE and IFOAM Organic for the eye opening training that you offered us in March,2018.
Best Regards
David